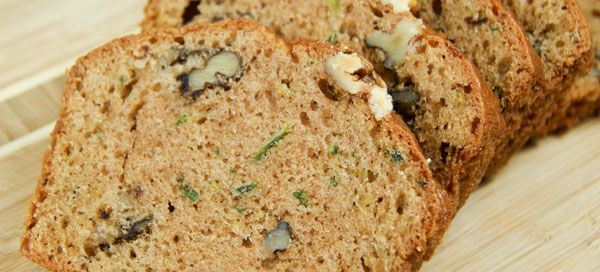 One tasty summer seasonal is our zucchini bread. Since it's now in season,
Zucchini Bread and Muffins
are available every day at Breadsmith!
This satisfying summer treat came to be long ago when resourceful cooks explored what to do with an abundant zucchini harvest. This is not unusual as zucchini plants are generally prolific producers. It was found that adding shredded zucchini to bread recipes was not only delicious, but a great way to use the whole harvest. Zucchini, which is high in vitamin C, makes the bread extra moist. Plus the bread freezes wonderfully. Try it with or without walnuts for a delicious treat!
Stop by our Edina, Minnetonka or St. Paul locations to try this seasonal offering, because it will be out of season before you know it.